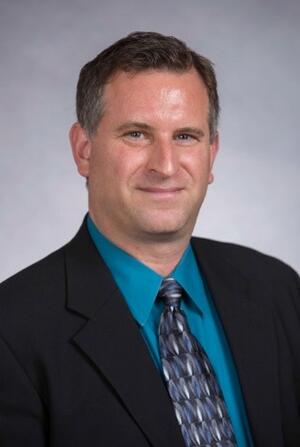 Career Development
What field in Neuroscience did you study?
I was fortunate enough to work in a laboratory where interesting questions were pursued no matter the field or technique needed to answer them.  While the overall field was learning, memory, and neuroplasticity, this laboratory studied it with molecular, biological, anatomically, electrophysiological, and fMRI techniques, and I am sure I left some out.  My specific focus was on the translation of mRNA at synapses in response to synaptic activity, and it happened to fortuitously overlap with a common clinical condition.  Fortuitous for me, as I was in the Medical-Scholars Program.
What about the research process did you enjoy? Did you prefer gathering the data, brainstorming its meaning, the writing process, defending your research, presenting your research, etc.
Graduating.  Seriously though, in retrospect, the strides I have made in my career, mostly in medical settings, I attribute most all to my research training.  When I first joined the laboratory of the late William Greenough, he said to me "you need to learn how to become an independent researcher, go learn".  He provided the milieu and some guidance, but it was up to me to become "independent".  I've always been a big picture person who needs to understand the weeds to forward the big picture.  I enjoyed the comradery, the collaboration, the push from my peers, and the mentoring of undergraduates.  My favorite part was the first glimpse of data on a graph, especially if there were stars to be placed on it.
Did you choose to continue doing research? Why or why not?  Do you still conduct research or has your career taken you other places? Why is that?
I am an academic through and through.  My research continues to this day, though it took on a decidedly more clinical focus after finishing my psychiatry residency.  In an interesting twist, I have returned to my basic science roots by using NMDA antagonists to treat depression, and more recently, have started collaborations looking at molecular and other bio-markers of depression and depression treatment as related to tumors and patients with cancer.
Career/Extraprofessional
Has your career path changed since your graduated? Why or why not?
It changed before I graduated, and a bit after as well.  As an undergraduate, I never wanted to conduct research "to get into medical school", and avoided doing it, until I was mesmerized by the laboratory of one of my professors.  Still, a research career was not a goal until another research mentor suggested I pursue both, and specifically recommended I check out Bill's lab.
In graduate school, I had a research colleague who was an MD/PhD psychiatrist.  He would tell me all the reasons I should be a psychiatrist, and I would tell him all the reasons I did not want to.  As I progressed through medical school, I realized the only clinical field I was comfortable with was psychiatry, and as I looked to further my research career, I found that all the behavioral neuroscience research I was interested in at academic medical centers lived in departments of psychiatry.  After choosing psychiatry, I decided I did not want to work with "medically sick patients", hence my entry into a hospice/palliative care setting for my first position.  For the last six years I have run supportive care programs in cancer centers, taken care of patients, educated trainees, and continued my research career.
What are some things you've been involved in since you graduated from the program?
The best think I have ever done is have kids, two boys, now 13 and 11.  I have also been involved in grass roots motorsports for the last 5 years.  For the last two years, I have been a medical consultant on Facebook Watch's first drama series, Sorry for Your Loss, which has been an amazing experience.
What is one major change that happened since graduation that you did not expect?
I've gotten older and fatter, but have kept my hair
Personal
How has your personal life developed since you graduated?
I married my girlfriend, whom I met at UCLA as an undergraduate, and dragged to the corn/soy fields of central Illinois.  We swore we would never get a dog, but alas we have had the best maltipoo for two years.
How would you say you've changed since graduating?
I would say I am wiser, calmer, sweat less small stuff, drive faster, and have perspective on the important things in life.
Legacy
What's a fond memory you have as a graduate student?  As a graduate student, was there anything you did that stood out to you or that you have fond memories of doing?
Going to lunch at the White Horse and returning to the lab at 10pm, often.  I also was fortunate to have a great cohort of colleagues, as well as mentors and advisors.  They helped shape who I am as a person, and in my career.  Hanging out at the Esquire, playing roller hockey, and growing tomatoes was fun too.  Maybe the best was the thesis defense videos we made in honor of the newly minted PhD.
Have you been back to campus since graduation? If so, when and why? If not, then why haven't you returned?
I have been back several times as a guest speaker.  In fact, I will be back again this April for Carle's Palliative Care Conference. 
What impact do you hope your thesis has on the field of Neuroscience? If you currently in research, what do you hope your work has on the field? If not, then how do you feel about the impact you left on the field and its importance?
One of the things that bothered me about the basic work we were conducting was I thought it would never translate into anything useful to people.  I was blown away in my last year of medical school when I happened to be visiting UC Davis, where an opening ceremony and family walk was taking place for the MIND Institute.  Families knew who I was, the work I had done, and were so grateful that some people were focused on the issues most important to them (my work had intersected with Fragile-X syndrome fortuitously).  Years later, returning to Bill's festschrift, I was again floored to find out his laboratory was involved in the animal work and subsequent human trial for the first drug then being tested in kids with Fragile-X.
I have broad tastes in research, and anything that has a psychiatric impact on patients with serious medical illnesses or their care is fair game.  My research, since leaving the U of I, has always started with what I have noticed patients needing or a gap in their care.  It must be of value to patients, their families, and those who care for them.
I have learned that as a physician in practice I might impact 10,000 patients in my career.  However, if I directly provide care for less, but teach others how to, I can amplify that effect into the hundreds of thousands.  Through research, I can impact how a field, and maybe some other fields care for patients, further amplifying the impact of my work.
My impact is the impact I have had on and connections I have had with numerous patients, families, their care providers, and investigators trying to improve their lives.
What legacy do you hope to leave behind?
While it is nice that my kids can find me via a Google Search after they scroll through all of the links for the famous wrestler with my same name, the books, the articles, the TV and radio appearances, UptoDate, and now an IMDB page, there is only one legacy I care about-that my kids become independent, self-sufficient, well-adjusted, and content adults, who can also positively impact the lives of others. 
For more about Dr. Irwan's professional life of the above, see:
Dr. Scott Irwin on the important things: Whole person care https://www.lajollalight.com/sdljl-dr-scott-irwin-on-the-important-things-whole-2014feb26-story.html