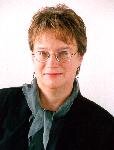 Contact Information
715 Psychology Bldg.
603 E. Daniel Street
M/C 716
Champaign, IL 61820


Research Areas
Research Interests
Wendy Heller is Professor of Psychology in the Clinical/Community Division, former Director of Clinical Training and Department Head in the Psychology Department, and a part-time Beckman Institute faculty member in the Cognitive Neuroscience Group. As of 2014 she was appointed Provost Fellow with a special focus on campus diversity. She holds a B.A. in Spanish and Psychology with Honors from the University of Pennsylvania and an M.A. and Ph.D. in Biopsychology from the University of Chicago. Her research investigates the neural mechanisms associated with emotion-cognition interactions and their implications for psychopathology. She is particularly interested in examining cognitive and emotional risk factors associated with the development or maintenance of anxiety and depression. She uses behavioral and neuroimaging methods such as neuropsychological task performance, functional magnetic resonance imaging (fMRI), electroencephalography (EEG), and event-related potentials (ERPs).  She draws on psychological theories to model how fundamental emotion and personality constructs can be mapped onto brain systems to clarify the neural mechanisms of emotion and psychopathology. In turn, the neuropsychological  and neuroimaging findings are used to inform psychological theories of emotion and psychopathology. Her work has been funded by the National Institute of Mental Health (NIMH).
Research Description
My primary focus is on the neurobiological correlates of emotional function, including the neurological and neuropsychological processes involved in mood and emotion regulation, the development of personality and psychopathology, and the interaction of emotional processes with cognition. I am particularly interested in investigating cognition-emotion interactions in psychopathology, particularly in anxiety and depression. Neuropsychological research has demonstrated not only that the cerebral hemispheres are specialized for different cognitive functions but also that they differ in their emotional organization. Areas of the brain that are involved in information processing are thus engaged in a variety of emotional processes, concurrently and in a complementary manner, that may influence or interact with cognition at various stages of the learning or memory process. My research specializes in examining how different aspects of brain organization, including lateralization of function, brain circuits, and more specific regions of interest, influence emotional, social, and cognitive functioning. I am also interested in inclusive science and academia and how psychology research can help to address inequities related to gender, race, ethniticity and ability status. 
Education
Ph.D. from the University of Chicago
Courses Taught
Introduction to Clinical Neuropsychology
Neuropsychological Assessment (Introductory and advanced practica)
The autobiography of disability and mental illness
Biological bases of behavior
Additional Campus Affiliations
Executive Associate Dean of Social and Behavioral Sciences and Area Centers, College of Liberal Arts and Sciences
Professor, Psychology
Professor, Gender and Women's Studies
Professor, Biomedical and Translational Sciences
Affiliate, Center for Social and Behavioral Science
Professor, Institute for Sustainability, Energy, and Environment
Professor, Beckman Institute for Advanced Science and Technology

Honors & Awards
2010            Recipient, "Larine Y. Cowan Make a Difference Award", for remarkable leadership and commitment to diversity at the University of Illinois
2013            Arnold O. Beckman Research Award for research projects of special distinction or promise (with Simona Buetti, Postdoctoral Fellow)
2019            Executive Officer Distinguished Leadership Award, Provost's faculty award, University of Illinois, Champaign-Urbana
2019-20       Selected for President's Executive Leadership Program (PELP)
2021            LAS Impact Award (recognizes individuals and teams in the College of LAS that demonstrated a spirit of service and sacrifice that went beyond expectations to serve our community during the COVID 19 crisis)
Recent Publications
Bresin, K., Mekawi, Y., McDonald, J. B., Bozzay, M. L., Heller, W., & Verona, E. (2023). Threat effects on attention networks in individuals with a history of externalizing behaviors. International Journal of Psychophysiology, 183, 9-18. https://doi.org/10.1016/j.ijpsycho.2022.11.002
Browning, M. H. E. M., Shin, S., Drong, G., McAnirlin, O., Gagnon, R. J., Ranganathan, S., Sindelar, K., Hoptman, D., Bratman, G. N., Yuan, S., Prabhu, V. G., & Heller, W. (2023). Daily exposure to virtual nature reduces symptoms of anxiety in college students. Scientific reports, 13(1), Article 1239. https://doi.org/10.1038/s41598-023-28070-9
Yuan, S., Browning, M. H. E. M., McAnirlin, O., Sindelar, K., Shin, S., Drong, G., Hoptman, D., & Heller, W. (2023). A virtual reality investigation of factors influencing landscape preferences: Natural elements, emotions, and media creation. Landscape and Urban Planning, 230, Article 104616. https://doi.org/10.1016/j.landurbplan.2022.104616
Heller, W., & Skymba, H. (2022). Dignity of Risk in Adolescent Development a neuropsychol ogical perspective. Perspectives in Biology and Medicine, 65(2), 295-306. https://doi.org/10.1353/pbm.2022.0025
Marder, M. A., Richier, C., Miller, G. A., & Heller, W. (2022). Pandemic Onset, Individual Differences, and Dimensional Symptoms of Depression and Anxiety Among Emerging Adults. Emerging Adulthood, 10(4), 1026-1040. https://doi.org/10.1177/21676968221102792