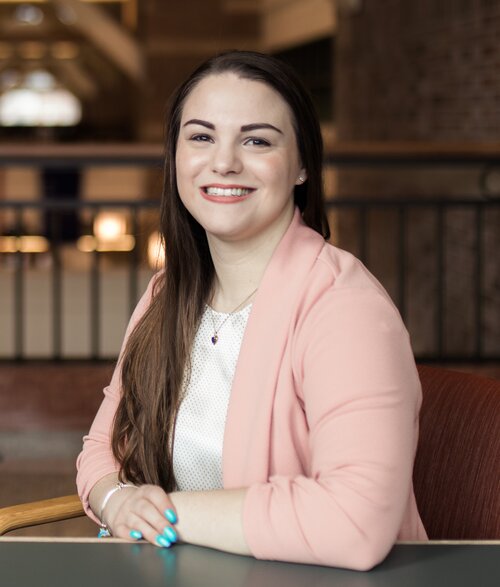 Contact Information
2349 Beckman Institute
405 North Mathews Avenue
Urbana, Illinois 61801
Research Areas
Advisor - Dr. Susan Schantz
PhD candidate
Interdisciplinary Environmental Toxicology Scholar
Research Interests
Neurotoxicology, Endocrinology, Epidemiology, Endocrine Disruptors, Environmental Health, Psychopharmacology
Research Description
Current research indicates that prenatal exposure to phthalates, a ubiquitous class of endocrine disruptors, is associated with adverse neurodevelopmental outcomes. However, the effects of exposure to phthalates and additional compounds like acetaminophen, an over the counter (OTC) pain medication, during prenatal period are unknown. Current research has shown that prenatal exposure to acetaminophen has anti-androgenic effects in both animal models and children and alters many of the same neurodevelopmental outcomes affected by phthalate exposure. Some of these neurodevelopmental pathways play a crucial role in attention and language development. I examine the potential interaction of prenatal exposure to acetaminophen and phthalates on attention in an established visual recognition memory task for 7.5-month-old infants using eye tracking technology, and validated measures of language development at 2 and 3 years. 
Education
Northern Illinois University 2014
BS, Biology
BA, Psychology
Awards and Honors
Interdisciplinary Environmental Toxicology Scholar
Developmental Neurotoxicology Society Travel Award
Additional Campus Affiliations
Highlighted Publications
Köppen JR, Stuebing SL, Sieg ML, Blackwell AA, Blankenship PA, Cheatwood JL, Wallace DG.  (2016).  Cholinergic deafferentation of the hippocampus causes non-temporally graded retrograded amnesia in an odor discrimination task.  Behavioural Brain Research.  299: 97-104
Balachandran R, Sieg ML, Tran CTQ, Clancy B, Beaudin S, Eubig PE. (in press). Cholinergic and Dopaminergic Interactions Alter Attention and Response Inhibition in Long-Evans Rats Performing the 5-Choice Serial Response Time Task. Pharmacology, Biochemistry and Behavior.
Balachandran RC, Hatcher KM, Sieg ML, Sullivan EK, Molina LM, Mahoney MM, Eubig PA (2020). Pharmacological Challenges Examining the Underlying Mechanism of Altered Response Inhibition and Attention Due to Circadian Disruption in Adult Long-Evans Rats. Pharmacology, Biochemistry and Behavior.
Recent Publications
Dzwilewski KLC*, Woodbury ML*, Aguiar A, Korrick SA, Merced-Nieves F, Schantz SL (submitted as an invited paper for a special issue). Associations of prenatal exposure to phthalates with measures of cognition in 7.5-month-old infants. Neurotoxicology.
*Authors contributed to publication equally