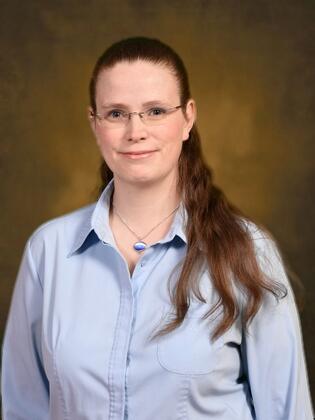 Contact Information
439 Morrill Hall, 505 S. Goodwin Ave.
PhD Candidate
Graduate Research Assistant
Biography
I have experience from a variety of academic laboratory settings; I've worked with four organisms in six different labs, reinforcing that I find any scientific endeavor worthwhile and can work in almost any setting. My personal philosophy is to focus on clear communication with everyone regardless of background. If you can't explain your work and its importance, you haven't achieved anything. Additionally, I have always engaged in mentoring and outreach whenever possible.
I am a graduate student working in Dr. Alison Bell's Animal Biology lab. Prior to grad school, I worked as a technician/lab manager for 6 years in Dr. Phil Newmark's molecular and cellular biology lab. My undergrad major was Psychology at Washington University in St. Louis.
Research Interests
My main research interests are behavioral genetics and social neurogenesis. However, I have spent much of my graduate career piloting new methods to bring more molecular tools to a classic behavioral model.
Research Description
I research the molecular basis of aggression in stickleback fish. Aggression is an interesting behavior – it's universal yet individuals display consistent differences, is easily recognizable, and plays critical roles in both social interaction and survival. I'm exploring the genetics that influence behavior and the epigenetics that modify and fluctuate with behavior.
Awards and Honors
SfN Neuroscience Scholars Program Affiliate
SfN Professional Development Award
1st Place Graduate Oral Presentation in Biological Sciences at the 2018 ERN Conference
SocioGenomics RCN Lab Exchange Award 2015
Anderson Neuroscience Program Fellowship
Courses Taught
MCB 150: Molecular and Cellular Basis of Life
IB 150: Organismal Biology
External Links