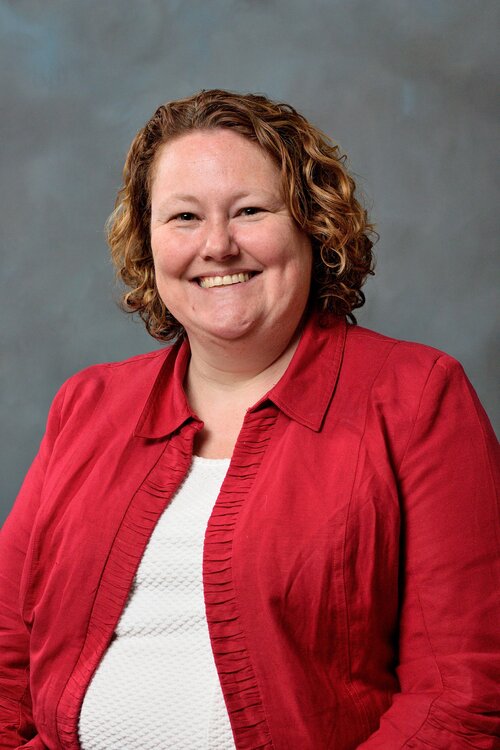 Contact Information
3639 VMBSB
2001 S. Lincoln Ave.
Urbana IL 61802

Research Interests
-Circadian Rhythms
-Anxiety
-Estrogen Signaling
-Toxicology
-Menopause
Research Description
My innovative research brings together the fields of chronobiology, reproductive biology, and neurotoxicology. Biological rhythms are essential for life as they underlie a myriad of physiological processes from the sleep-wake cycle, metabolism, and immune function, to reproductive cyclicity and hormone secretion. I examine the influence of estradiol, estrogen receptor agonists, botanicals, and endocrine disrupting chemicals on daily sleep-wake activity patterns, anxiety- and depression-like behaviors, the behavioral and neural responses to light signals, and rhythms in protein and mRNA levels. My research is important as it addresses basic scientific questions such as:
When and how do changes in hormone signals program the adult timekeeping or behavioral systems?
How are sex differences in circadian rhythms regulated by circulating hormones?
How do endocrine disrupting chemicals impact the brain and behavior? 
My lab has been the first to characterize when and how estrogen signaling mechanisms regulate the expression on behavioral and neural circadian rhythms. My work brings a new perspective to understanding how sex differences and hormones regulate biological rhythms in humans and other species.
Education
Ph.D. Dual degrees in Zoology and Ecology, Evolutionary Biology and Behavior (EEBB)

Michigan State University

2003

Bachelor of Arts in Biology

Bates College (1993-1995)

1995

Smith College (1991-1993)

Biology Major
Grants
Carle Illinois Collaborative Research Seed Funding Program.
Impact of hormonal changes and environmental chemicals on sleep disruptions in a population of menopausal women.
Companion Animal Research Grant Program, University of Illinois at Urbana Champaign
The association of urinary phthalate metabolites with feline hyperthyroidism
NIH
Gender and sex differences in phthalate-induced toxicity in the reproductive system
Center for Social and Behavioral Science Small Grant Program, University of Illinois at Urbana Champaign
The influence of depression and modifiable lifestyle factors on sleep in menopausal women
Additional Campus Affiliations
Associate Professor, Comparative Biosciences
Associate Professor, Psychology
Director of Graduate Programs, Comparative Biosciences
Affiliate, Center for Social and Behavioral Science

External Links
Recent Publications
Hatcher, K. M., Smith, R. L., Chiang, C., Flaws, J. A., & Mahoney, M. M. (2023). Nocturnal Hot Flashes, but Not Serum Hormone Concentrations, as a Predictor of Insomnia in Menopausal Women: Results from the Midlife Women's Health Study. Journal of Women's Health, 32(1), 94-101. https://doi.org/10.1089/jwh.2021.0502
Hatcher, K. M., Smith, R. L., Li, Z., Flaws, J. A., Davies, C. R., & Mahoney, M. M. (2022). Preliminary findings reveal that phthalate exposure is associated with both subjective and objective measures of sleep in a small population of midlife women. Maturitas, 157, 62-65. https://doi.org/10.1016/j.maturitas.2021.11.004
Balachandran, R. C., Hatcher, K. M., Sieg, M. L., Sullivan, E. K., Molina, L. M., Mahoney, M. M., & Eubig, P. A. (2020). Pharmacological challenges examining the underlying mechanism of altered response inhibition and attention due to circadian disruption in adult Long-Evans rats. Pharmacology Biochemistry and Behavior, 193, [172915]. https://doi.org/10.1016/j.pbb.2020.172915
Dailey, M. J., & Mahoney, M. M. (2020). Circadian Changes in Gut Peptide Levels and Obesity. In Neurological Modulation of Sleep: Mechanisms and Function of Sleep Health (pp. 25-34). Elsevier Inc.. https://doi.org/10.1016/B978-0-12-816658-1.00003-X
Hatcher, K. M., Smith, R. L., Chiang, C., Li, Z., Flaws, J. A., & Mahoney, M. M. (2020). Association of phthalate exposure and endogenous hormones with self-reported sleep disruptions: results from the Midlife Women's Health Study. Menopause, 27(11), 1251-1264. https://doi.org/10.1097/GME.0000000000001614