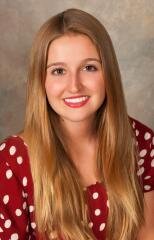 Contact Information
190 Animal Sciences Laboratory
Research Interests
Nutritional neuroscience, magnetic resonance imaging, learning and memory.
Research Description
My research focuses on using the pig as a biomedical animal model to study how nutrition impacts neurodevelopment. My work utilizes magnetic resonance imaging techniques to better understand the macrostructural and microstructural changes in the developing brain.
Education
I earned a BS in Biology and minored in Neuroscience at Loyola University in Chicago. I am currently pursuing a PhD in Neuroscience at the University of Illinois at Urbana-Champaign.